Оригинал взят у
ktbean в 05.02.13 Amsterdam
Last week I hopped a Euroline Coach and wandered off to Amsterdam to see the sights.
Today I'm on my way back to Canterbury England as my holiday is almost over.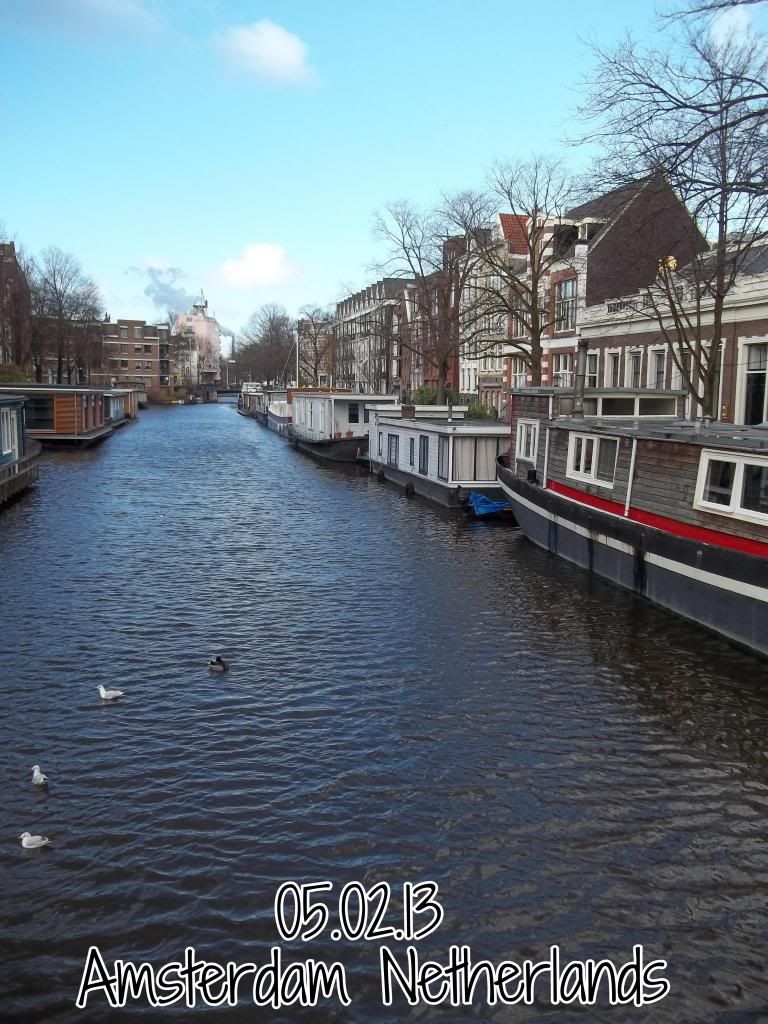 Good morning world! I am awake!
(And staying in a 60's themed room. Hence the awesome wallpaper in the background.)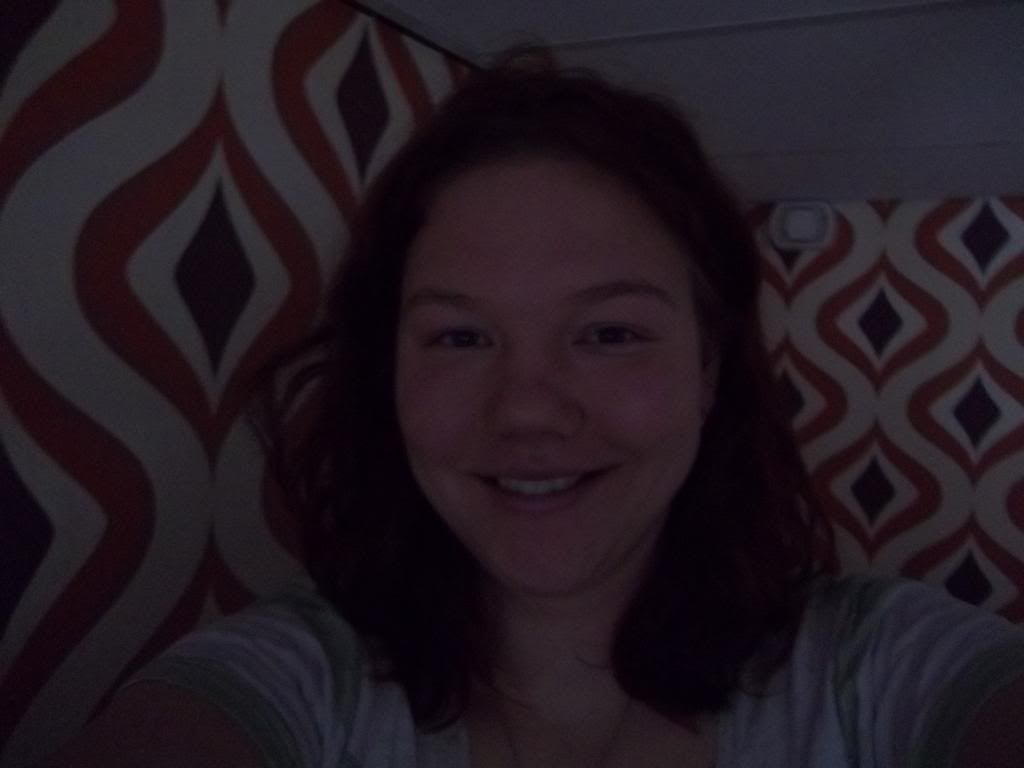 Peek out the window for a weather check.
The hostel I'm staying in is located on the 4th floor of an office building.
Also located in this building is a library, an ESL tutoring company, several of what looks like lawyers/doctors, and a floor painted completely yellow and decorated with bananas.
This is the best hostel EVER in Amsterdam.
It's a little bit far from city centre but since I didn't come to party it was perfect.
Insert packing/breakfast here.
My luggage grew (a ton) so I had to pick up a
€4
cheapie bag to hold it all. Hopefully this sucker stays together till Canterbury.
I can't pick it up for long so I foresee lots of dragging/kicking in it's future.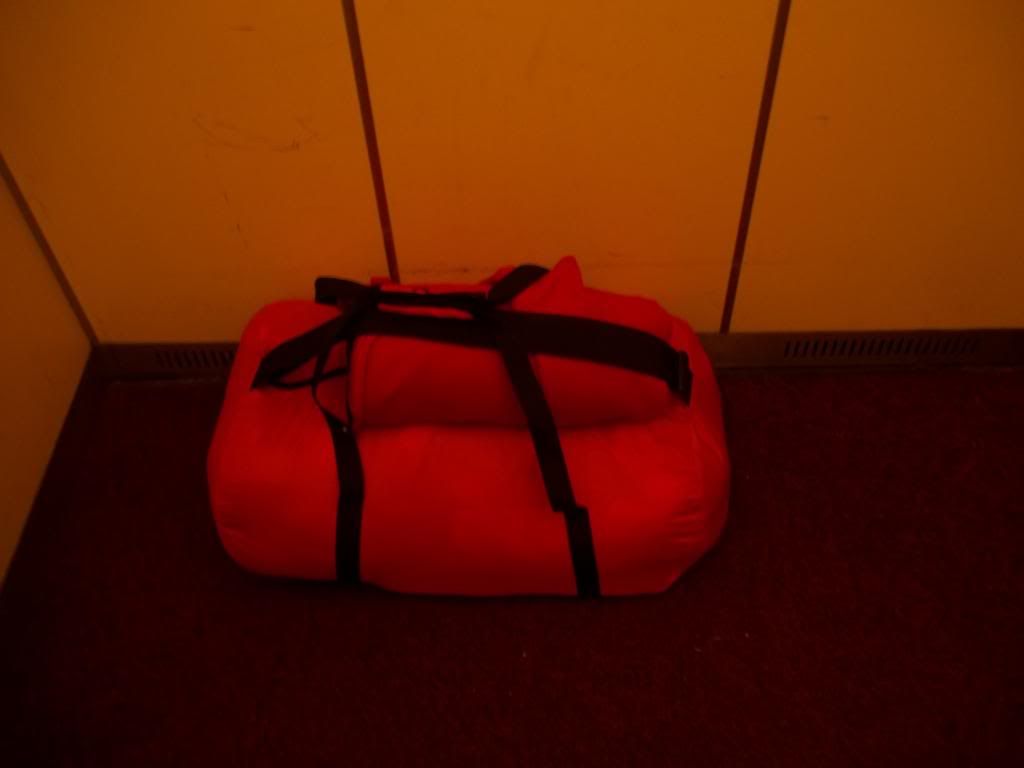 Dragged my bag to the lift and then out the front door.
Bye bye hostel! My room was the balcony second floor from the top right in the middle.
The banana floor was directly below us.
Just in case you wanted to know.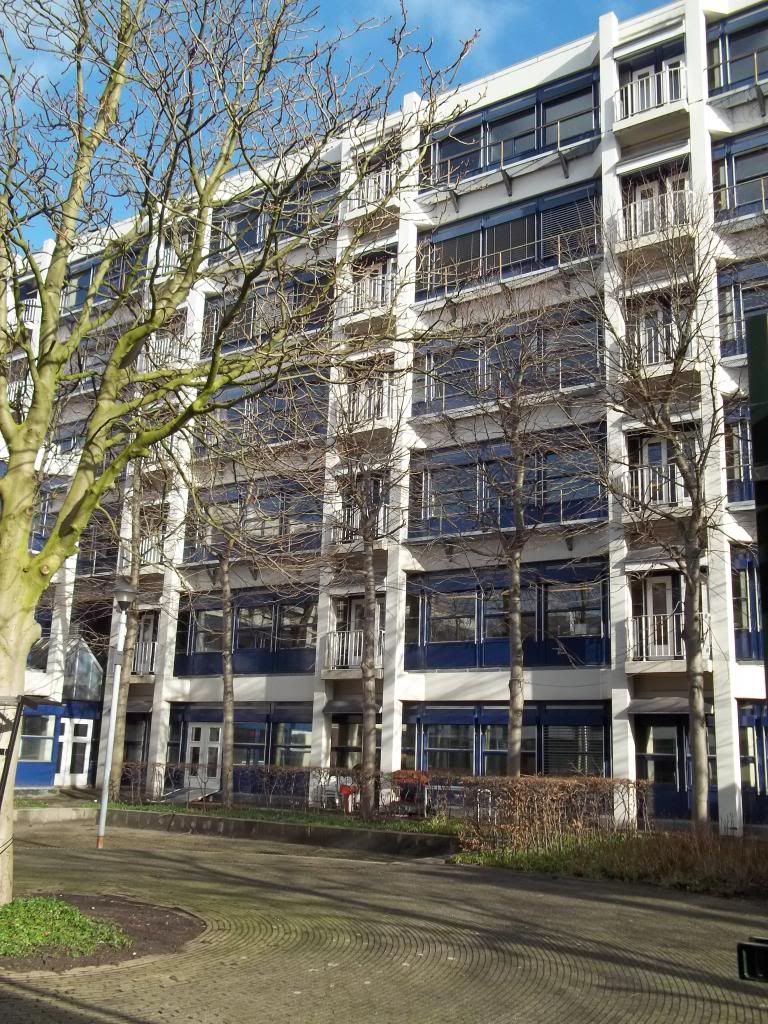 It wouldn't be Amsterdam if you didn't see a billion bikes parked under an overpass.
Finally got to the Metro and manhandled my bag up the escalator.
Thank God for automated stairs.
At Centraal Station the Pink Bag Of DOOM gets jammed into a locker and I head out for a walk.
I need a bit of exercise that doesn't include lugging a 19kg bag with me.
Just outside Centraal Station is probably one of Amsterdam's most famous landmarks.
The 5 000 bike parking structure. It's massive. And really quite cool.
This whole area surrounding Centraal Station can hold over 10 000 bikes on a weekday morning. More on the weekends.
Well... That's not what I expected to see today.
Flower Market!
I may or may not now have 40 flower bulbs tucked into my handbag.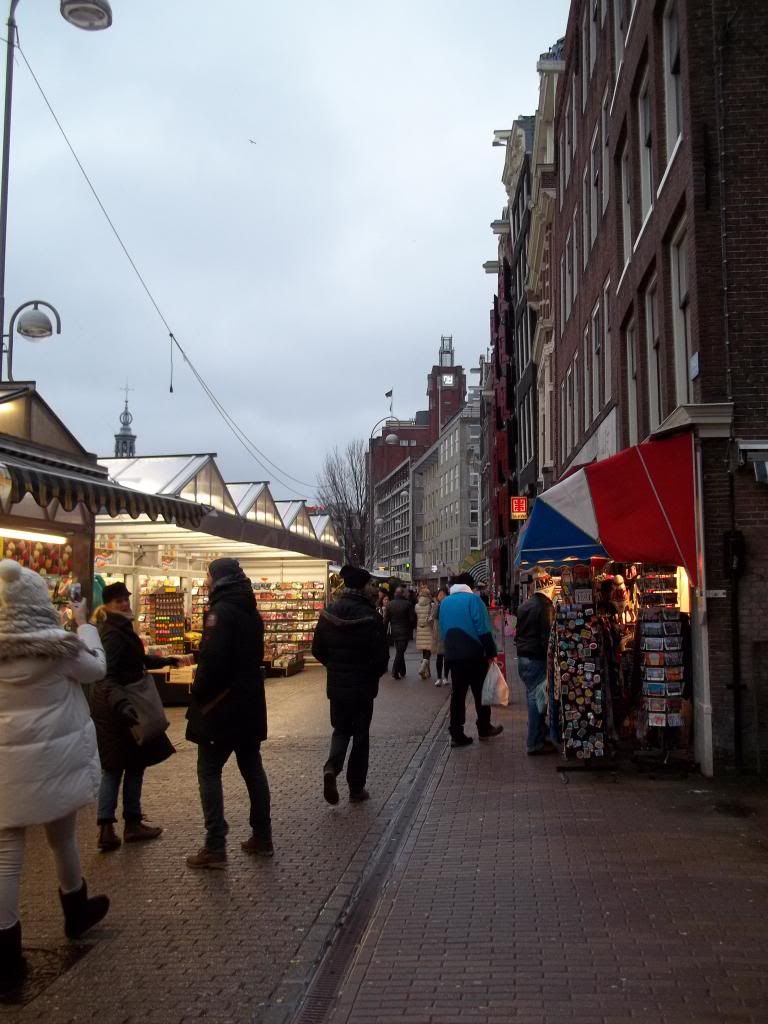 I love these cars. They sound like lawnmowers and always seem to have the tallest men crammed into them.
This one alas, was empty.
Ran back to the station and enlisted the help of two German backpackers to wrestle the bag of DOOM out of the locker (blinking thing somehow got stuck on a bit of protruding metal), then found the right platform.
Ha! Still have time till the train comes!
Mission accomplished.
Bye Amsterdam! Hopefully you won't be so rainy next time I visit you!
The price of my ticket includes 2 hours of internet access?
Bonus!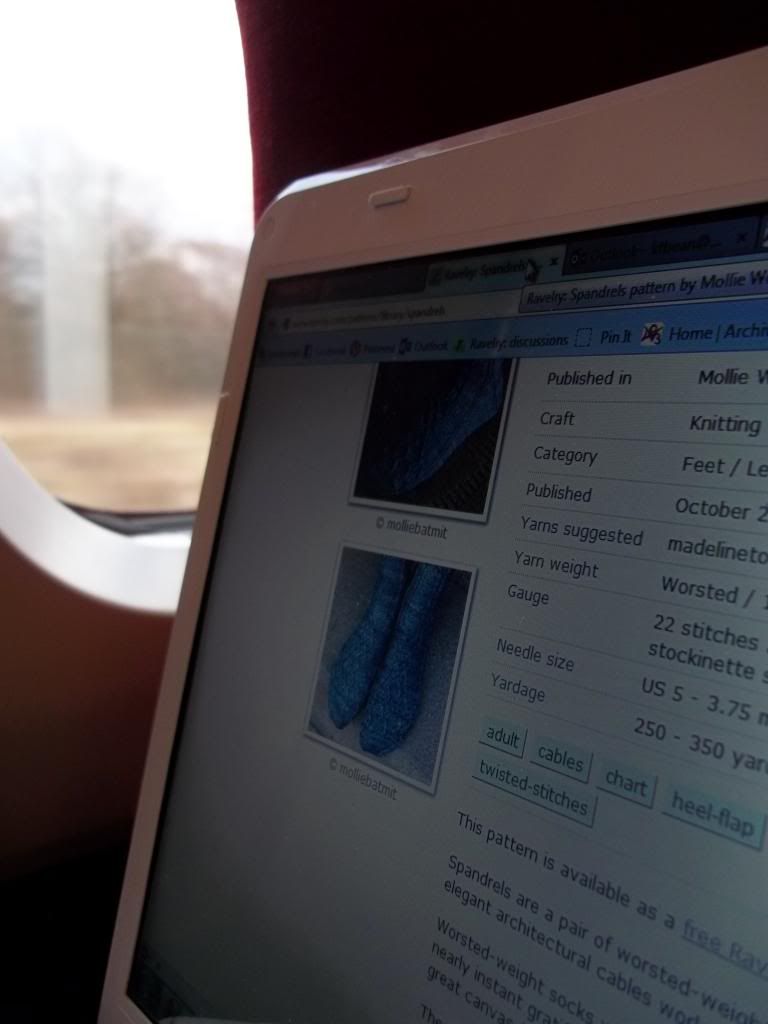 It's two o'clock and I haven't eaten since breakfast. Probably time to go spend the last of my Euros.
Chocolate? Yes please!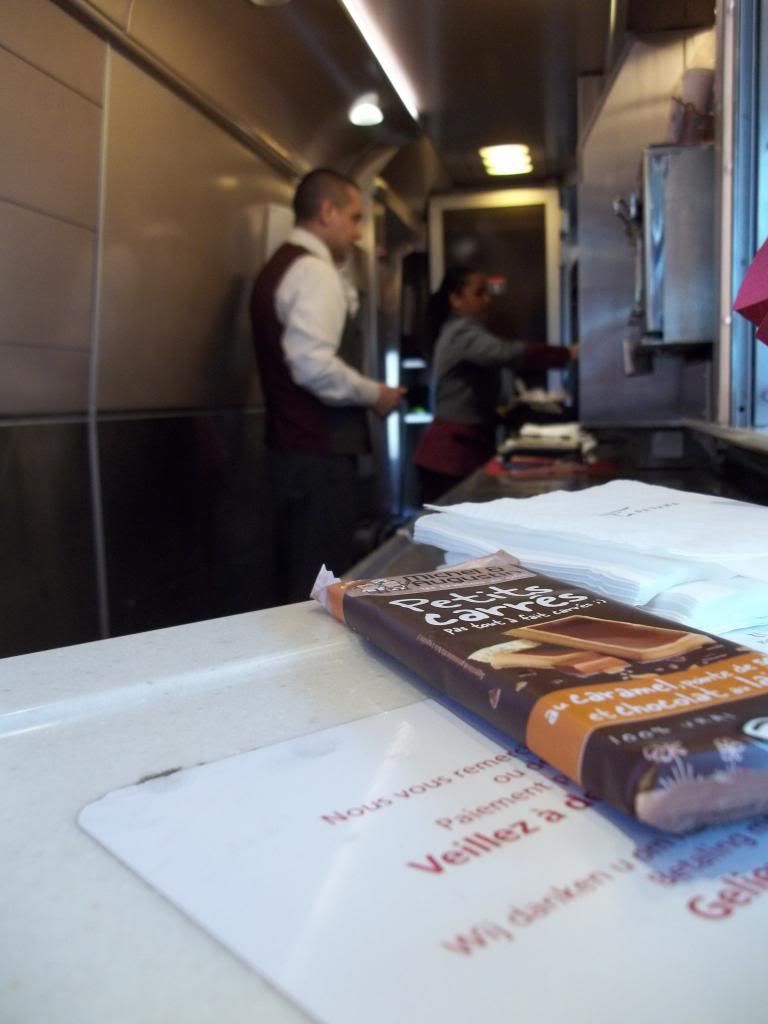 And just so my Mum doesn't worry that I'm only living on Chocolate...
I ate a sandwich as well. And Organic Fair Trade Apple Juice.
Yummy...
Not sure where we are at the moment. Possibly still in the Netherlands, or we could be in Belgium.
It's pretty wherever it is.
20 Minutes later...
Brussels!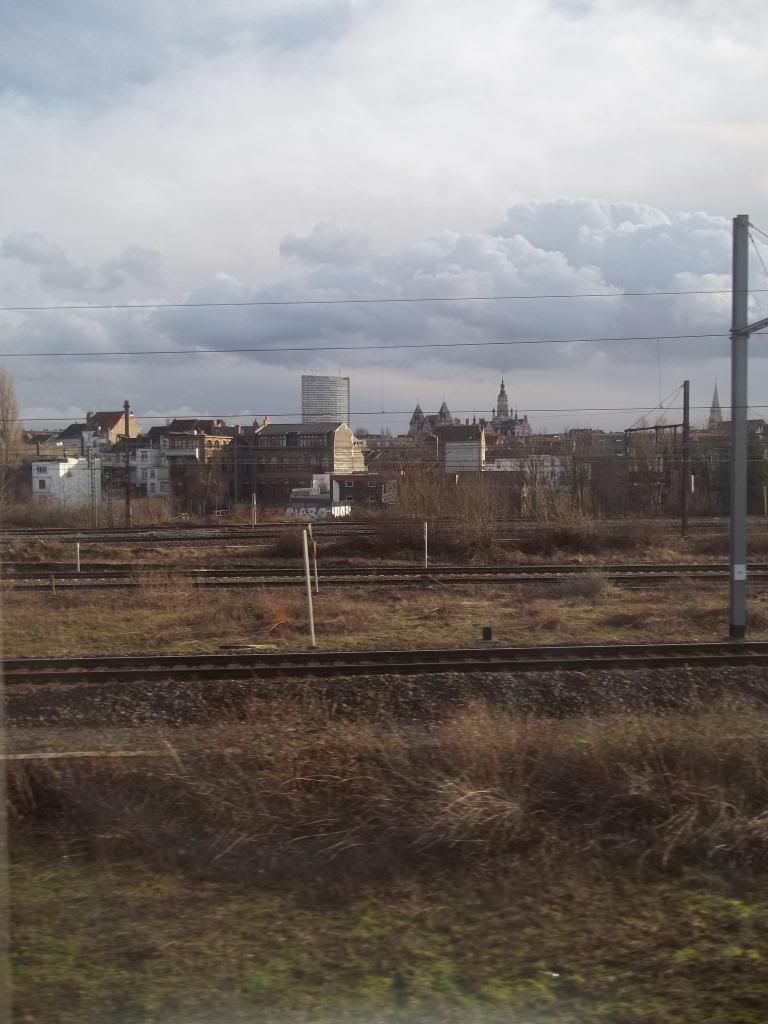 Had a bit of a break in Brussels before the EuroStar gates opened for check-in.
I used my dismal French to order a cup of tea and ended up with this.
Memo to self: Froid means cold.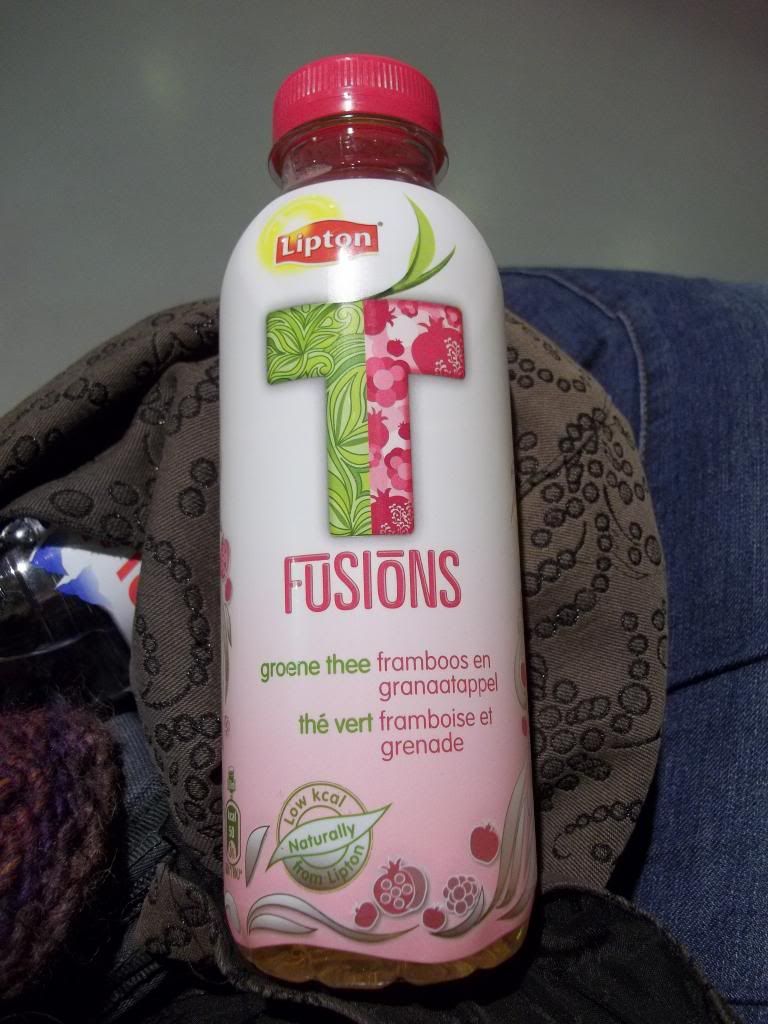 Checking in went fine. Getting through passport control went fine.
Going through security? Not so much.
Had to text my sister's bf (probably the only awake person I know right now) about how crap I am at not setting off the buzz gates.
Share my pain Michael. Share my pain!
After poking and scanning my poor shoulder for awhile the security guards finally let me go though.
I need some sweets.
Belgian sour peach flavoured heart things = ick.....
On the train and pulling out of Brussels. See you next year Belgium!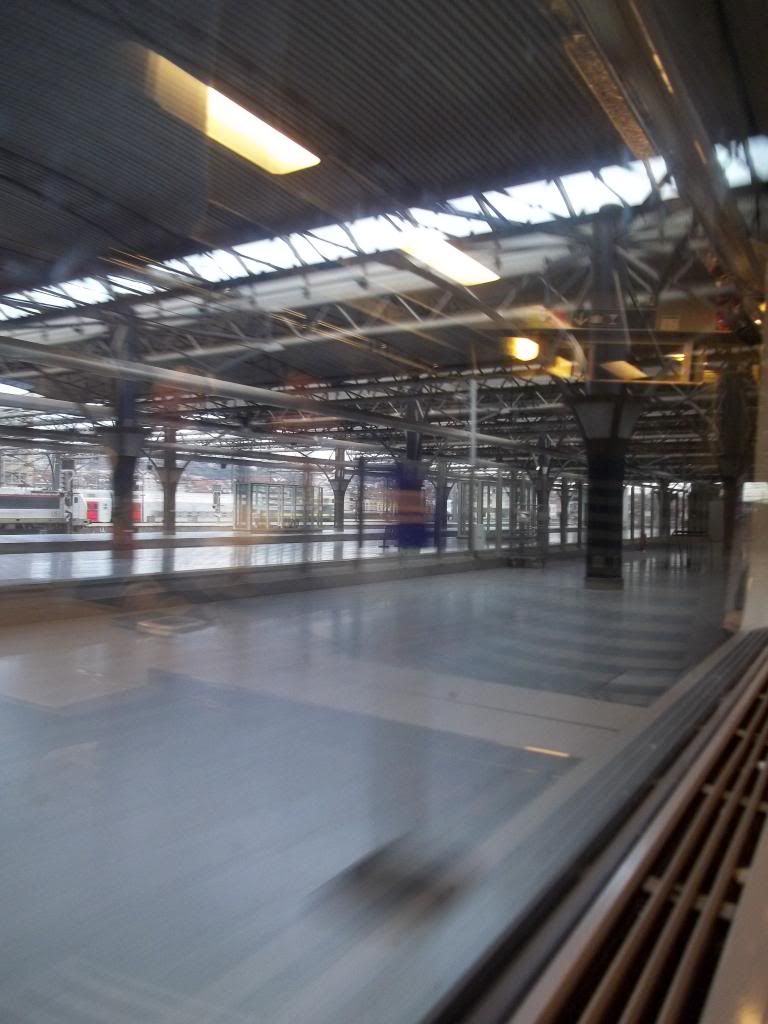 These people were so annoying.
First couple km of the trip they were fine. Then it was announced that now that we were in France alcohol was available in the dining carriage.
Oh Joy. Drunken lawyers complaining about having to work hungover for 80 hour work weeks.
Wusses. I pulled 100+ hour weeks this summer and I didn't complain whilst drunk on public transit.
Course, there wasn't transit where I was and I don't drink much. Still though. In public???
This is my face when one of them remembered they were in public and the other said and I quote.
"Nobody speaks English on this f****** train. Don't worry about it."
Idiots.
Finally arrived in Ashford and wished the Drunken Lawyers a good night and better luck with their next case in my best posh Canadian Accent.
You should of seen their faces! hahahahahahaha....
Text my sister to let her know I'm only an hour away.
Well... That's not a good reply.
Quick phone call solves all ills. Turns out her Mum is going to be dropping the BF at the train station about the same time I get in.
Perfect timing!
Now all I have to do is figure out what train I'm taking.
Is this it?
Apparently it was.
Oh well. There's another in 15 minutes that is a direct train. Should be faster and emptier.
Sure enough.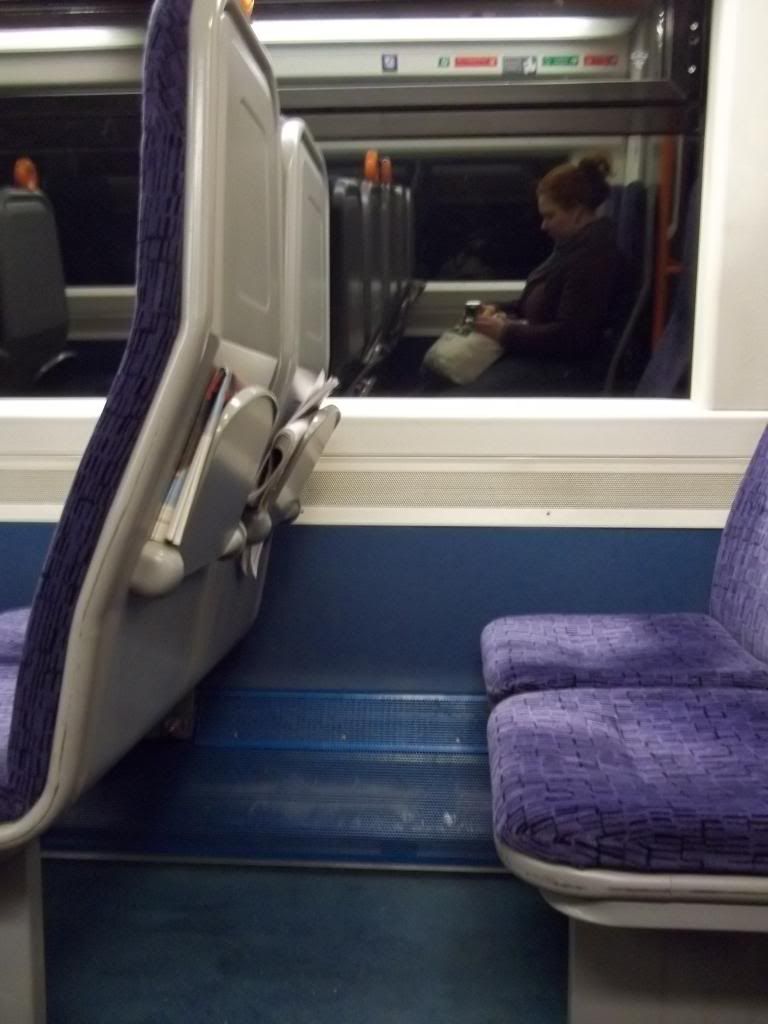 Arrive and find out I'm early and they're not there yet. That's okay. I'll just hang out in the waiting room.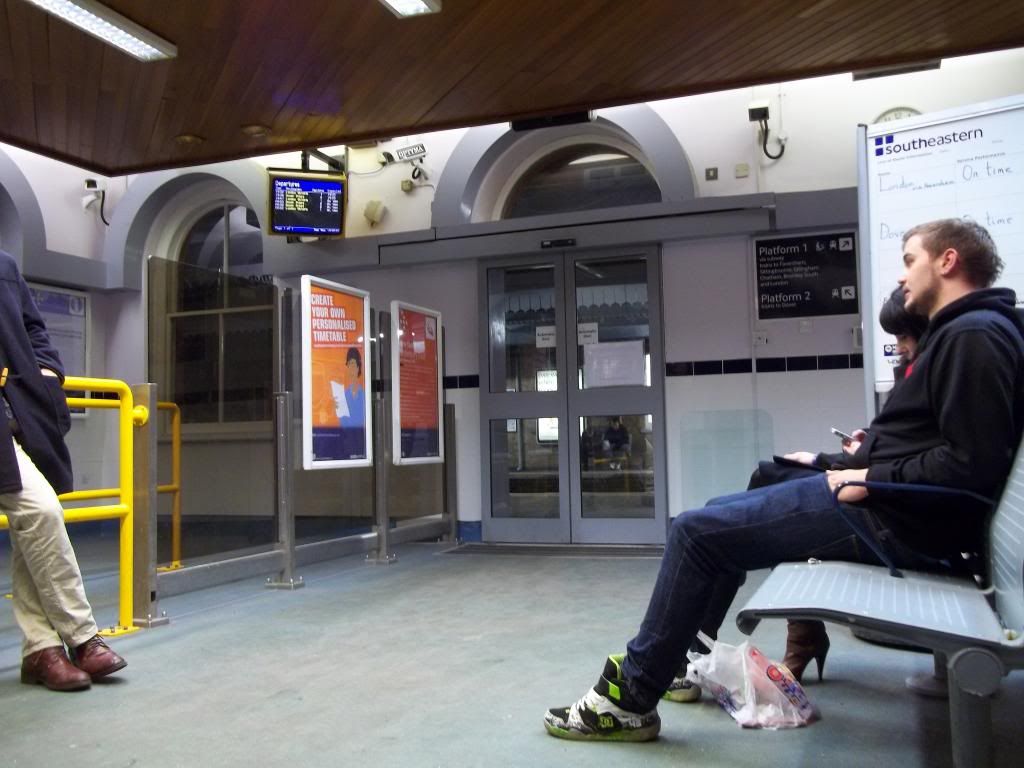 People arrive, Boyfriend is seen off, and we hop into the car and zoom off to Morrisons for some groceries.
And this is where my camera batteries gave out so I'll leave you with a picture of us zooming off into the distance, on the wrong side of the road, in the twilight. Bye Ditl!